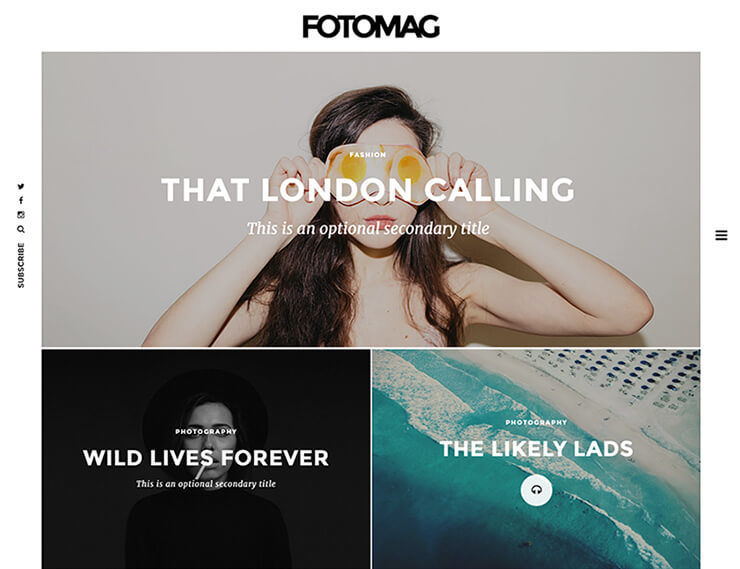 Fotomag is a silky-smooth and minimalist photography blog magazine for WordPress. Fotomag is anti-bloatware and only follows WordPress and general best coding standards to ensure Fotomag will probably be the easiest blogging WordPress theme you will ever set up and enjoy.
Standard features
Power without bloat
Codetipi products follow WordPress coding standards to ensure power without depending on bloatware.
Responsive & Retina ready
Every detail is thoughtfully refined and designed to look great on all devices and screen sizes.
Premium Design
Codetipi products always push the industry standards. Every tipi pixel is carefully crafted to look beautiful.
Easy as pie to use
Codetipi products are known to be easy & fun to use. Many WordPress novices have praised us for this.
Top Documentation
Codetipi is the #1 rated top-selling author on Themeforest & the great documentation is partly why.
Great support
We love our customers, which is why we aim to give incredible and friendly support whenever needed.